Adding California's MPA Network to the IUCN Green List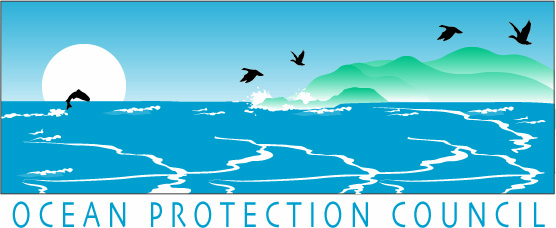 What is IUCN?
The International Union for Conservation of Nature (IUCN) was created in 1948 and has grown into the leading global authority on natural resource conservation. It is composed of 1,300 member organizations (both governmental and non-governmental) and 10,000 highly respected scientific experts.
What is the Green List?
The IUCN Green List program is a recent initiative that aims to promote effective, equitable, and successful protected areas worldwide. By evaluating protected areas against a set of globally consistent criteria, the Green List program aims to improve the contribution that these areas make to the conservation of nature and associated social, economic, cultural, and spiritual values. More than 20 protected areas around the world have been added to the Green List since the launch of the program at the World Parks Congress in 2014.
How does California's MPA network meet Green List criteria?
Green List criteria benchmark good governance, sound design and planning, effective management, and successful conservation outcomes. These criteria have strong alignment with the goals specified in the MPA network's founding legislation, the Marine Life Protection Act. For example, the design of the network was science-based and stakeholder-driven, and the network is adaptively managed to ensure that it is meeting specific conservation goals. California's MPA network, one of the largest of its kind in the world, will be a unique addition to the Green List as the first Green Listed site in the United States and the first MPA network to be added to the list.
Why join the Green List?
The Green List process represents a unique opportunity to bring together a diversity of stakeholders in the evaluation of California's MPA network against Green List criteria. In addition, joining the Green List will provide worldwide recognition of California's leadership in ocean management and an international platform for California's MPA network, which will help to ensure its durability and success into the future. This process also represents an opportunity for California to work with global innovators in marine science, management, and conservation.
Actions taken and next steps
IUCN has accepted California's MPA network into the Green List program as a candidate site. IUCN will now train members of an "Expert Assessment Group for the Green List" (EAGL) during summer/fall 2018. The EAGL consists of a diverse array of stakeholders including: local, national, and global experts in marine protected area science; outreach and education professionals; public stakeholders, including both consumptive and non-consumptive users; and tribal members.
The assessment group will hold evaluation meetings and site visits to assess how California's MPA network meets IUCN's Green List criteria, and will recommend that the network be added to the Green List if all criteria are met. California's MPA network will remain in candidate status until the criteria are reached.
Members of the Expert Assessment Group for the Green List (EAGL) for California's MPA network were selected by IUCN in July 2018. Members will be listed here once each confirms their intention to serve.
For additional information, please contact Michael Esgro at OPC (michael.esgro@resources.ca.gov).