OPC Staff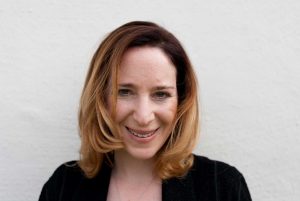 Deborah Halberstadt, OPC Executive Director/Deputy Secretary for Oceans and Coastal Policy, California Natural Resources Agency
Deborah Halberstadt has extensive experience in environmental law and policy and has devoted her career to advocating for and protecting the environment. Deborah is committed to implementing California's innovative, ecosystem driven approach to ocean and coastal management and its emphasis on science-based policies and collaborative partnerships. Before joining the OPC, Deborah spent ten years in the Office of the California Attorney General litigating civil and criminal cases to enforce environmental laws. During that time she worked on several multi-jurisdictional teams with local and federal agencies and was cross-designated as a Special Assistant U.S. Attorney. Upon graduating from law school, Deborah clerked for the Honorable Walter L. Carpeneti at the Alaska Supreme Court in Juneau. Prior to law school, Deborah served as a federal legislative liaison in the Office of Governor Gray Davis, handling natural resources and environmental protection issues. She also served as director of constituent affairs. She was a legislative and policy coordinator in the Office of Lieutenant Governor Gray Davis. Deborah earned a Juris Doctor degree from the University of California, Berkeley School of Law and a Bachelor of Arts degree from Stanford University.
Contact: (916) 657-0198 or Deborah.Halberstadt@Resources.ca.gov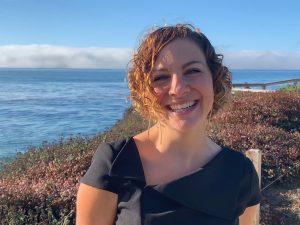 Jenn Eckerle, Deputy Director, Ocean Protection Council 
Jenn Eckerle joined OPC in December 2016.  As OPC's Deputy Director, she is responsible for supervising staff and helping set the strategic priorities for coast and ocean policy in California. Before joining OPC, Jenn spent eight years as an ocean policy analyst for the Natural Resources Defense Council, where she conducted technical analysis and developed policy recommendations to advance ocean conservation. Prior to that, she was a coastal program analyst for the California Coastal Commission and the San Francisco Bay Conservation and Development Commission.  Jenn earned an M.S. in Marine Biology from the Florida Institute of Technology and a B.S. in Biology from the University of Vermont.  She is an East Coast transplant that has spent the last two decades trying to forget the cold winters of New York. Jenn loves being outdoors, especially when it involves camping, hiking, scuba diving or paddleboarding.
Contact: (916) 654-9055 or jenn.eckerle@resources.ca.gov
Chris Potter, OPC Program Manager
Contact : (916) 654-0536 or  chris.potter@resources.ca.gov
Holly Wyer, OPC Marine Pollution Program Manager
Holly Wyer joined the OPC in March 2016, and her work focuses on marine debris and trash pollution. She started working on coastal and ocean management for the State in 2012 with the State Lands Commission. At the State Lands Commission, her work focused on industrial and emerging uses in the ocean, including offshore renewable energy. In 2011, Holly earned a master's in Environmental Science & Management from the Bren School at UC Santa Barbara, and she earned a B.A. from Western Washington University in 2008. Her master's thesis group project worked with Ecotrust and the Partnership for Interdisciplinary Studies of Coastal Oceans to integrate tribal marine resource use into California's marine protected area planning process on the north coast. She enjoys traveling, backpacking, and exploring the outdoors.
Contact: (916) 653-0538 or holly.wyer@resources.ca.gov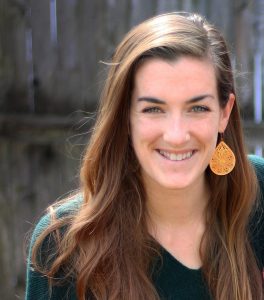 Paige Berube, OPC Sustainable Fisheries Program Manager
Paige Berube joined the OPC in January 2016. Her work focuses on supporting the sustainable management of California's marine fisheries. She began working with the OPC as a Sea Grant Fellow focusing on climate change policy, including sea level rise and ocean acidification and hypoxia. Before the OPC, Paige worked as a Research Fellow with the Sustainable Fisheries Group at UC Santa Barbara, where she served as the Lead Consultant on a markets project to facilitate the sustainable management of small-scale fisheries in the developing tropics. Paige earned her master's in Environmental Science & Management from the Bren School at UC Santa Barbara and a B.S. in Environmental Geoscience from Boston College. Working with NOAA and The Nature Conservancy, her master's thesis group project evaluated management scenarios in the California commercial swordfish fishery, focusing on balancing conservation and economic goals through a global lens. She enjoys going on ocean swims, playing soccer, and cooking up fresh fish tacos.
Contact: (916) 651-1264 or paige.berube@resources.ca.gov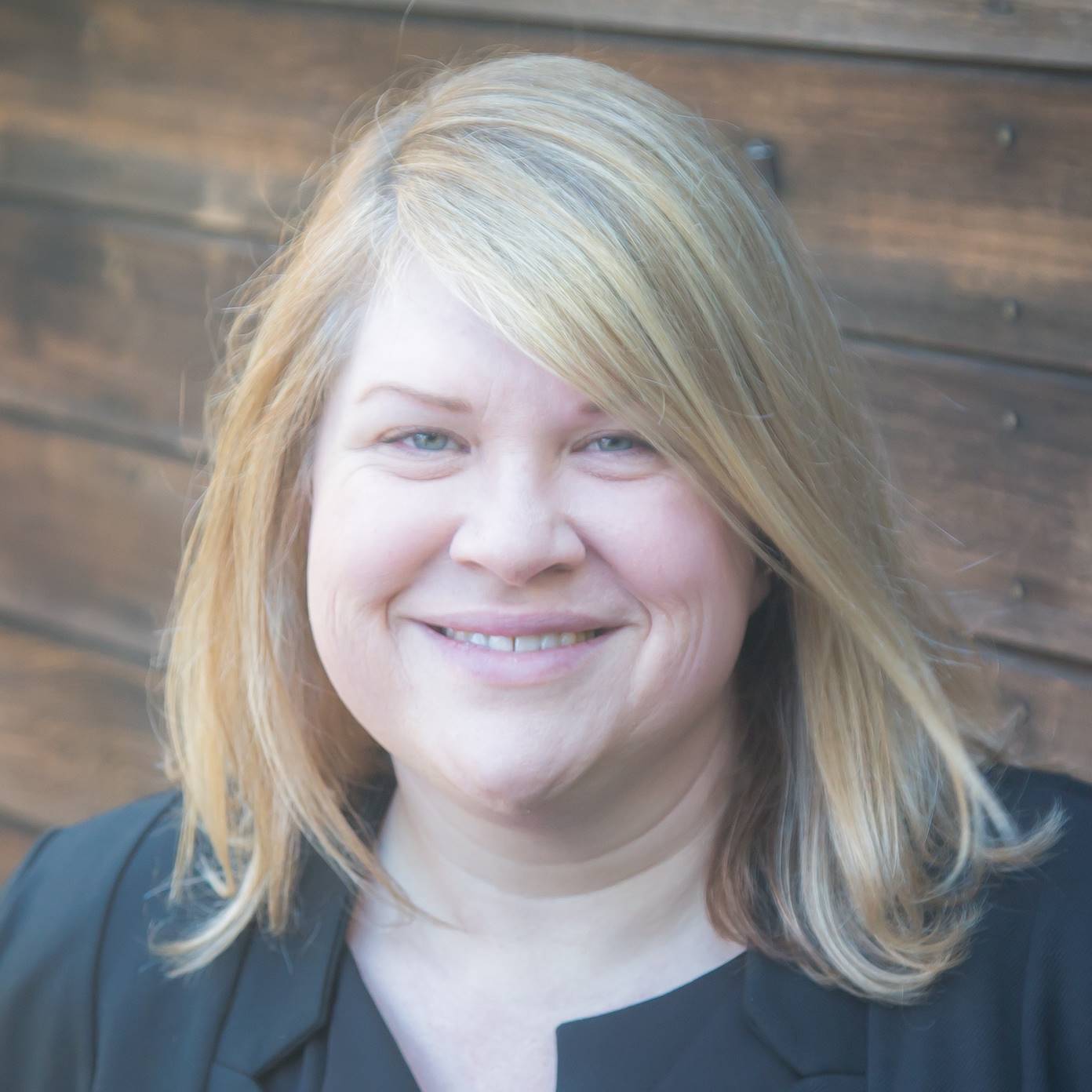 Marina Cazorla, OPC Program Manager & Tribal Liaison
Marina Cazorla joined the OPC in August 2017. In her prior position, she promoted strategic collaboration among private foundations supporting coastal and marine conservation in Mexico – including Baja California and the Yucatan – with a focus on fisheries, marine protected areas, mangrove conservation, and NGO capacity-building. She also developed an initiative for funders to address threats and attacks on environmental defenders globally. Before that role, Marina worked at the State Coastal Conservancy on San Mateo coast projects that included land acquisitions and easements, riparian and wetland habitat restoration, coastal trails and public access improvements; she later worked at the nascent OPC on establishing a fisheries fund, creation of a seafloor mapping program, and MPA baseline monitoring. Prior to that, Marina was a permit analyst at the Coastal Commission reviewing energy and ocean resources permit applications for projects such as oil and gas facilities, energy facilities, aquaculture, fiber optic cables, artificial reefs, and coastal restoration. She received her B.A. from Claremont McKenna College and her Master's degree in Public Policy from the Harvard Kennedy School of Government. Marina's current role at the OPC includes administration of OPC's Proposition 1 grant program, helping develop OPC's once-through cooling mitigation grant program, and OPC Tribal Liaison.
Contact: (916) 653-0540 or marina.cazorla@resources.ca.gov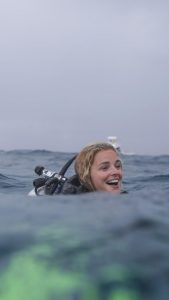 Whitney Berry, OPC Climate Change Program Manager
Whitney joined the OPC in January of 2018. Her work focuses on ocean acidification and hypoxia, sea level rise, and other efforts concerning changing ocean conditions due to a changing climate. She began working with the OPC as a California Sea Grant Fellow focusing on climate change policy. Before the OPC, Whitney worked at the Monterey Bay Aquarium in the Conservation & Science program. She worked with the International Union for the Conservation of Nature's (IUCN) Global Marine and Polar Program in Switzerland where she published a report on the potential impacts of deep seabed mining to the marine environment. Whitney spent time working in the South Pacific where she developed a "ridge-to-reef" management plan for the local government of Pohnpei, Micronesia. She earned her Master's degree in International Environmental Policy, concentrating in Ocean and Coastal Resource Management, from the Middlebury Institute of International Studies at Monterey. Whitney loves all things outdoors and is always looking forward to her next adventure.
Contact: (916) 653-9416 or whitney.berry@resources.ca.gov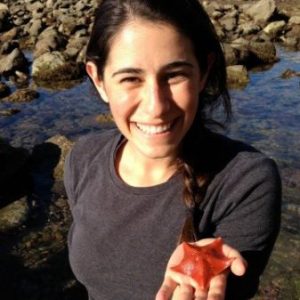 Tova Handelman, OPC Marine Protected Areas Program Manager
Tova leads OPC's Once-Through Cooling Interim Mitigation Program while providing support for our other MPA program priorities. Tova joined OPC in March 2017 as a California Sea Grant Fellow in OPC's MPA program, and has prior experience working on MPA management for Heal the Bay in Santa Monica. She has a Master's Degree in Environmental Science and Management from the Bren School at UC Santa Barbara, and a Bachelor's Degree in Environmental Policy from UC Irvine. Her group thesis work evaluated citizen science as a method for monitoring the rocky intertidal zone. At the Ocean Protection Council, Tova manages an on-going effort among several state agencies and partners to effectively collaborate on the long-term management of MPAs across the state. She integrates scientific information to support decision-making regarding MPAs to best protect the health of the ocean and coastal communities.
Contact: (916) 653-9486 or tova.handelman@resources.ca.gov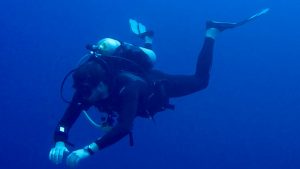 Michael Esgro, OPC Marine Ecosystems Program Manager
Mike Esgro joined OPC in March 2018. As Marine Ecosystems Program Manager, Mike works across program areas to integrate science into ecosystem-based management in California. His work focuses primarily on MPAs, climate, and fisheries. Prior to joining OPC, Mike earned a B.S. in Biology from UCLA and an M.S. in Applied Marine and Watershed Science from CSU Monterey Bay. His graduate research focused on MPA monitoring and the role of "de facto" marine reserves in ocean conservation. When not at work, Mike can usually be found scuba diving, surfing, or backpacking.
Contact: (916) 651-2497 or Michael.Esgro@resources.ca.gov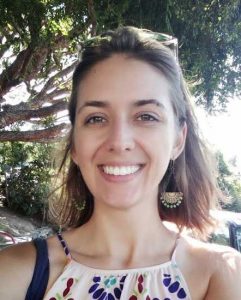 Allison Kellum, 2019 CA State Sea Grant Fellow – Climate Change
Allison Kellum joined OPC in January 2019 as a CA State Sea Grant Fellow. She supports OPC's climate change program with a focus on sea-level rise, ocean acidification, and other climate impacts on marine and coastal resources. Allison is an experienced science communicator and project manager. She developed programming and exhibits on topics from marine toxic pollutants to biology and ecology at science institutions throughout the country, including the Smithsonian National Museum of Natural History. She earned her Masters in Advanced Studies in Marine Biodiversity and Conservation in 2018 from Scripps Institution of Oceanography at UCSD, and holds a B.S. in Biology from the College of William and Mary. Outside of the office she enjoys biking, painting, and camping.
Contact: (916) 651-0237 or Allison.Kellum@resources.ca.gov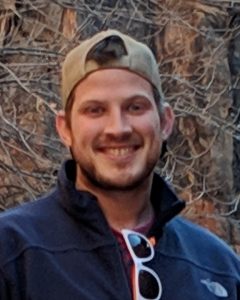 Scott Shatto, 2019 CA State Sea Grant Fellow – Marine Protected Areas
Scott Shatto joined the OPC team as the 2019 Marine Protected Area California State Sea Grant Fellow. Scott works on issues concerning MPA monitoring, education and outreach, restoration, policy and permitting, as well as grant management. Scott earned a Masters in Advanced Studies in Marine Biodiversity and Conservation from the Scripps Institution of Oceanography where he focused his studies on how a changing climate affects the amount of oxygen found in the ocean and the subsequent impacts of this change. Before coming to the OPC, Scott worked for the National Park Service, the National Aquarium in Baltimore, and the Waitt Foundation. When not working, Scott enjoys hiking, running, scuba diving, and doing all things musical.
Contact: (916) 653-0542 or Scott.Shatto@resources.ca.gov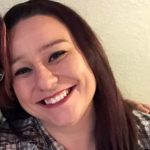 Holly Shand, Associate Governmental Program Analyst
Holly joined OPC in May 2018 and provides contract and grant support to OPC staff. Prior to coming to OPC, Holly worked for the Marine Region of the California Department of Fish and Wildlife processing grants and contracts. Holly has additional experience with the state's new accounting system (FI$Cal) and developing processes and procedures to increase workflow efficiency. Holly also has over a decade of analytical experience in serious injury claims and settlements. You can normally find Holly with her nose in a book. Her other interests include cooking, baking her own bread, and all things dogs.
Contact (916) 654-2757 or holly.shand@resources.ca.gov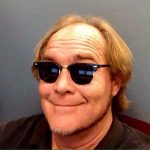 Chris Besenty, Information Systems Manager
Chris Besenty joined the Ocean Protection Council and State Coastal Conservancy staff in November 2007. A graduate of Sonoma State University's Department of Environmental Studies and Planning (1996), Chris began his career with the San Francisco Bay Conservation and Development Commission as a volunteer coastal planning intern in 1995, working on the North Bay Wetlands Protection Program, and in 1998 was appointed the Commission's Chief Information Officer. His interdisciplinary focus lies in exploring ways to economically integrate information technology practices with coastal resource management, including the use of spatial data to inform coastal planning goals and objectives, and the use of the Internet as a publishing medium. His experience with information technology began in 1990 with a Compuserve account, a friend's TI PPC, and a beta copy of DR DOS. His personal interests include biking, hiking and camping on the beaches, deserts and forests of the western U.S. and strumming the guitar for fun and profit.
Contact: Chris.Besenty@resources.ca.gov