OPC Staff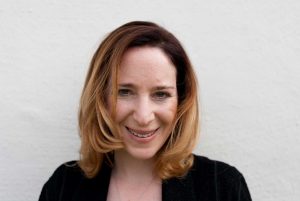 Deborah Halberstadt, OPC Executive Director/Deputy Secretary for Oceans and Coastal Policy, California Natural Resources Agency
Deborah Halberstadt has extensive experience in environmental law and policy and has devoted her career to advocating for and protecting the environment. Deborah is committed to implementing California's innovative, ecosystem driven approach to ocean and coastal management and its emphasis on science-based policies and collaborative partnerships. Before joining the OPC, Deborah spent ten years in the Office of the California Attorney General litigating civil and criminal cases to enforce environmental laws. During that time she worked on several multi-jurisdictional teams with local and federal agencies and was cross-designated as a Special Assistant U.S. Attorney. Upon graduating from law school, Deborah clerked for the Honorable Walter L. Carpeneti at the Alaska Supreme Court in Juneau. Prior to law school, Deborah served as a federal legislative liaison in the Office of Governor Gray Davis, handling natural resources and environmental protection issues. She also served as director of constituent affairs. She was a legislative and policy coordinator in the Office of Lieutenant Governor Gray Davis. Deborah earned a Juris Doctor degree from the University of California, Berkeley School of Law and a Bachelor of Arts degree from Stanford University.
Contact: (916) 657-0198 or Deborah.Halberstadt@Resources.ca.gov
Amy Vierra, Deputy Director, Ocean Protection Council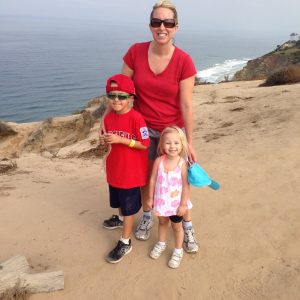 Amy joined the OPC in 2013 after working for 6 years with the Ocean Resources Management Program within the California Natural Resources Agency. Amy previously worked on the designation of marine protected areas in California's Central Coast as a consultant to the Marine Life Protection Act Initiative. Amy supervises 7 OPC staff and leads both the California Seafloor and Coastal Mapping Program and the competitive grant program under Proposition 1. Amy has a Masters of Public Policy and a Masters of Science in Energy and Resources from UC Berkeley. Amy and her husband have two kids that keep them very busy.
Contact: (916) 653-9416 or Amy.Vierra@resources.ca.gov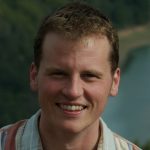 Abe Doherty, OPC Project Specialist
Abe Doherty has been working on coastal management for the State since 2001, including as the Climate Change Coordinator for the Coastal Conservancy, Project Manager for the San Francisco Bay Area Conservancy, and as a Coastal Planner and Enforcement Analyst for the California Coastal Commission. When he lived in New England, he worked as a wetlands consultant, research diver and as staff to the Narragansett Bay Estuary Project. An alum of Brown University, Abe enjoys working at the interface between science and policy. Abe is currently focusing on climate change.
Contact: (916) 653-0540 or Abe.Doherty@resources.ca.gov


Cyndi Dawson, OPC Marine Protected Areas Policy Advisor
Cyndi Dawson joined the OPC in September 2014 and is an experienced marine ecologist with her past work focusing on nearshore ecology, marine protected areas and sustainable fisheries management. In her most recent position as an Environmental Scientist with CA State Parks she was tasked with balancing the impacts of recreational uses with the conservation and restoration of Asilomar State Beach's extraordinary natural resources. Before joining State Parks in 2012, Cyndi received her B.S. in Biology from Humboldt State University and her M.S. in Marine Science from San Francisco State at Moss Landing Marine Labs. Her graduate research used acoustic telemetry to determine habitat use patterns of prickly shark in the Monterey Canyon. She has worked as a Marine Biologist for CA Department of Fish and Wildlife and as the Director of Science of Reef Check California A focus of Cyndi's past positions has been helping diverse stakeholders to understand and use science to address complex ocean management issues. Her current role as the Marine Protected Area Policy Advisor for the Ocean Protection Council focuses on working with a diverse range of agency and non-agency partners to support effective management of CAs network of MPAs.
Contact: (916) 653-0542 or cyndi.dawson@resources.ca.gov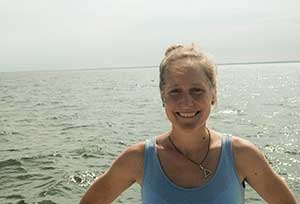 Jennifer Phillips, OPC Program Manager
Jenn Phillips joined the OPC in April 2015 and will be the lead on ocean acidification and hypoxia. She most recently worked in the NOAA Administrator's Office where she started as a Knauss Marine Policy Fellow and then spent a year on the Administrator's staff. During this time, she helped with the development and execution of NOAA's priorities, such as community resilience, and managed the associated communication and outreach. Jenn has a master's from the Nelson Institute for Environmental Studies at the University of Wisconsin-Madison and a B.S. in Biology from Cornell University. Her graduate research explored the impacts of CO2-driven acidification of the Great Lakes through modelling, analysis of EPA data, and community surveys. Jenn grew up in upstate New York, travelled and volunteered throughout South America after college, and is excited to explore California by bike and foot.
Contact: (916) 651-0237 or jennifer.phillips@resources.ca.gov

Hol
ly Wyer, OPC Project Manager
Holly Wyer joined the OPC in March 2016, and her work focuses on marine debris and trash pollution. She started working on coastal and ocean management for the State in 2012 with the State Lands Commission. At the State Lands Commission, her work focused on industrial and emerging uses in the ocean, including offshore renewable energy. In 2011, Holly earned a master's in Environmental Science & Management from the Bren School at UC Santa Barbara, and she earned a B.A. from Western Washington University in 2008. Her master's thesis group project worked with Ecotrust and the Partnership for Interdisciplinary Studies of Coastal Oceans to integrate tribal marine resource use into California's marine protected area planning process on the north coast. She enjoys traveling, backpacking, and exploring the outdoors.
Contact holly.wyer@resources.ca.gov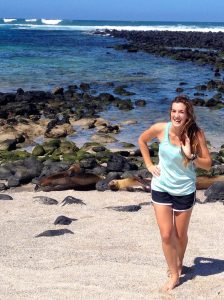 Paige Berube, OPC Sea Grant Fellow 2016
Paige Berube joined the OPC in January 2016. Her work focuses on climate change policy, including sea level rise and ocean acidification and hypoxia. She received her B.S. in Environmental Geoscience from Boston College. Paige earned her master's from the Bren School of Environmental Science & Management at UC Santa Barbara, where she specialized in Coastal and Marine Resources Management. Working with NOAA and The Nature Conservancy, her master's thesis group project evaluated management scenarios in the California commercial swordfish fishery, focusing on balancing conservation and economic goals through a global lens. She most recently worked as a Research Fellow with the Sustainable Fisheries Group at UC Santa Barbara, where she served as a Lead Consultant on a markets project that aimed to facilitate the sustainable management of small-scale fisheries in the developing tropics. She enjoys playing soccer and going on ocean swims, and is excited to explore northern California.
Contact: (916) 651-1264 or paige.berube@resources.ca.gov
Sara Worden, OPC Sea Grant Fellow 2016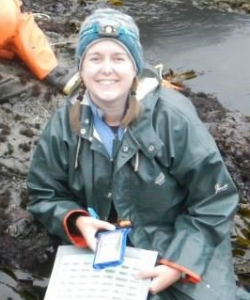 Sara Worden joined OPC in January 2016 as a Sea Grant State Fellow. In the coming year, she will aid the Council in synthesizing and finalizing a long-term marine protected area (MPA) monitoring program for the state, and help identify the long-term goals of the MPA network. Sara earned her B.S. in marine biology at UC Santa Cruz in 2004, and worked as a research specialist for the Partnership for Interdisciplinary Studies of Coastal Oceans (PISCO) at UCSC until she dove back into school in 2010. Through this work, Sara participated in the MPA baseline monitoring data collection for state-wide rocky intertidal ecosystems. Sara earned her M.S. in 2015 at Moss Landing Marine Laboratories in the Phycology Lab, where her thesis research focused on geological influence on rocky intertidal species interactions. Sara loves to be outdoors, whether it be exploring the tidepools along the coast or hiking to the top of the highest Sierra peaks, and usually has a knitting project and her musical instruments along with her.
Contact: (916)653-6598, sara.worden@resources.ca.gov
Chris Besenty, Staff Information Systems Analyst
Chris Besenty joined the Ocean Protection Council and State Coastal Conservancy staff in November 2007. A graduate of Sonoma State University's Department of Environmental Studies and Planning (1996), Chris began his career with the San Francisco Bay Conservation and Development Commission as a volunteer coastal planning intern in 1995, working on the North Bay Wetlan

ds Protection Program, and in 1998 was appointed the Commission's Chief Information Officer. His interdisciplinary focus lies in exploring ways to economically integrate information technology practices with coastal resource management, including the use of spatial data to inform coastal planning goals and objectives, and the use of the Internet as a publishing medium. His experience with information technology began in 1990 with a Compuserve account, a friend's TI PPC, and a beta copy of DR DOS. Today he spends his spare time camping up and down the coast and in the deserts of California with his family and friends.
Contact: Chris.Besenty@resources.ca.gov