A Reckoning for Plastic Pollution
By Mark Gold, D.Env.
By now, everyone in the nation, if not globally has heard about California's groundbreaking new circular economy and plastic pollution reduction law: SB 54. Senator Ben Allen, an OPC council member, authored the bill and received tremendous support from the Newsom administration, leadership in the legislature, the environmental community, manufacturers, and waste managers: an extraordinary and unprecedented coalition. Governor Newsom, always ready to seize the day, put California into the global environmental limelight with a stroke of a pen on the same day as the Supreme Court condemned millions of people to devastating public health threats through a court ruling that prevents the U.S. Environmental Protection Agency from taking broad greenhouse gas (GHG) reduction action on power plants. California's move to an extended producer responsibility and circular economy approach to plastic pollution reduction builds on the state's marine debris leadership through plastic bag bans, the ocean litter prevention strategy (PDF) developed by OPC and NOAA, and the world's first comprehensive microplastics strategy (PDF).
California's leadership on plastic pollution and climate is juxtaposed with the commitments, pronouncements, and rhetoric at the UN Oceans Conference in Lisbon. The chorus of "1.5 (degrees Celsius of temperature increase) to stay alive" was heard at every event as was the inextricable linkage between climate change and ocean health. Also, numerous sessions have focused on plastic pollution and marine debris and the recent UN Environment Assembly commitment to end plastic pollution and develop a legally binding international instrument by the end of 2024. The comprehensive approach will include components such as promoting a circular economy (an enormous focus of SB 54), microplastics, monitoring and reporting, an array of actions, and reducing the substantial GHG emissions from plastics manufacturing.
Although most of the sessions focused on the scope and scale of the global plastic pollution crisis and its disproportionate impact on developing nations, some of the plastic alternative technology companies pitched their wares as a potential panacea to the crisis. We were even given a free plastic water bottle in the conference canvas bags that were generously given to participants. Many attendees were shocked about the additional plastic provided. I bring all of this up because single or even multiple-use plastic items made from kelp, soy, corn, or other natural sources still pose tremendous ecological risks to aquatic life when they get into our rivers, lakes, and oceans.
Overall though there was a great deal of excitement about the imminent initiation of negotiations on the UN Environmental Assembly's End Plastic Pollution: Towards an Internationally Legally Binding Instrument (PDF). Also, members of the scientific community were enthusiastic about our growing capabilities to detect smaller and smaller microplastics more quickly and more affordably. And of course, the environmental NGO community, as well as tribal nations, talked about numerous individual local and regional plastic pollution problems and success stories – many of them personal and heartfelt. With all of this discussion half a world away this week, Governor Newsom's action to sign SB 54 could not have come at a better time.
Here are observations from some of California's ocean conservation leaders that have played a prominent role in Lisbon this week. Marce Guttierez-Graudins is the founder and Executive Director of Azul: a powerful voice for environmental justice and marine conservation. Chad Nelsen is the CEO of Surfrider Foundation: a global environmental group headquartered in San Clemente that conserves surf breaks, beaches, and marine life. Margaret Spring is the Chief Conservation and Science Officer at the Monterey Bay Aquarium. All three of them are long-time prominent leaders in efforts to stop plastic pollution in California and beyond.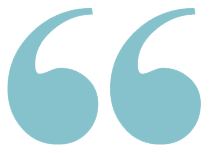 Marce Guttierez-Graudins
From California to the UN Oceans Conference in Portugal, it is exciting to see a new focus on environmental justice and equity in ocean conservation. Based on our report "Neglected: Environmental Justice Impacts of Plastic Pollution" published in 2021 by the United Nations Environmental Program, we understand that plastic pollution has a disproportionate impact on already vulnerable populations around the world, so I am heartened by the success of California's SB54 – with the leadership of Senator Ben Allen and Asm. Luz Rivas – which puts our state at the forefront of efforts to curb plastic pollution. There is still work to do in order to achieve a global plastic treaty – but today California has put forth an excellent precedent to inspire us in this effort.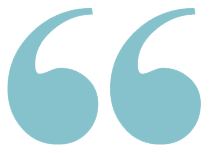 Chad Nelsen
From the perspective of the Surfrider Foundation, a grassroots advocacy organization from the United States, it's always interesting to see what is happening at the UN level and in Europe, where they are ahead of us (the United States) on some important environmental issues like climate action. 
On one hand, it's inspiring to see so many people here focused on large-scale solutions for marine protection, rewilding the sea and blue carbon, serious financial commitments from state actors, and NGO's seeking accountability on issues like deep sea mining. On the other hand, voluntary global treaties and broad frameworks on issues such as plastic may not drive the tough decisions that must be made to reduce serious ocean pollution and redesign how society interacts with and perceives waste. 
SB 54 in California presents a case study with global ramifications in the practical challenges of creating serious change to reduce all single-use plastics.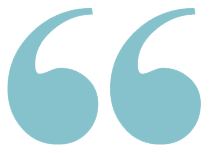 Margaret Spring 
Based on our science and advocacy at the Monterey Bay Aquarium, and my role as Chair of the National Academies (National Academies of Sciences, Engineering and Medicine) panel and our report, "Reckoning with the US Role in Global Ocean Plastic Waste," I arrived at the UN Conference with a clear eye on what needs to be done, and who needs to be involved. Solutions are complex and it will require serious commitment, follow-through action, and cooperation at all levels. Here in Lisbon, the energy and desire for meaningful action is strong, but the specifics are still evolving – with UNEP providing a beginning framework and information for policymakers. The pending global treaty is adding urgency to the timeline, and there is much to be done, including developing a US strategy on plastic pollution. California has always been a step ahead – even before SB 54 – and we've now shown how to take urgency to action, and we will continue to do more. I'll leave here knowing California leads the US and is contributing to global solutions to the plastic pollution crisis.