New Report Details How Rising Sea Levels Will Reshape U.S. Coastlines Over Next 30 Years
Coastal flooding across the United States coastline will increase significantly over the next 30 years, according to Global and Regional Sea Level Rise Scenarios for the United States, a new report by an interagency sea level rise task force including the National Aeronautics and Space Administration (NASA), the National Oceanic and Atmospheric Administration (NOAA) and other federal agencies. The report forecasts sea level rise to the year 2150 and projects that sea levels along U.S. coastlines will rise between 10 to 12 inches on average above today's levels by 2050. The Ocean Protection Council will use this latest science to update California's 2018 Sea Level Rise Guidance in 2023.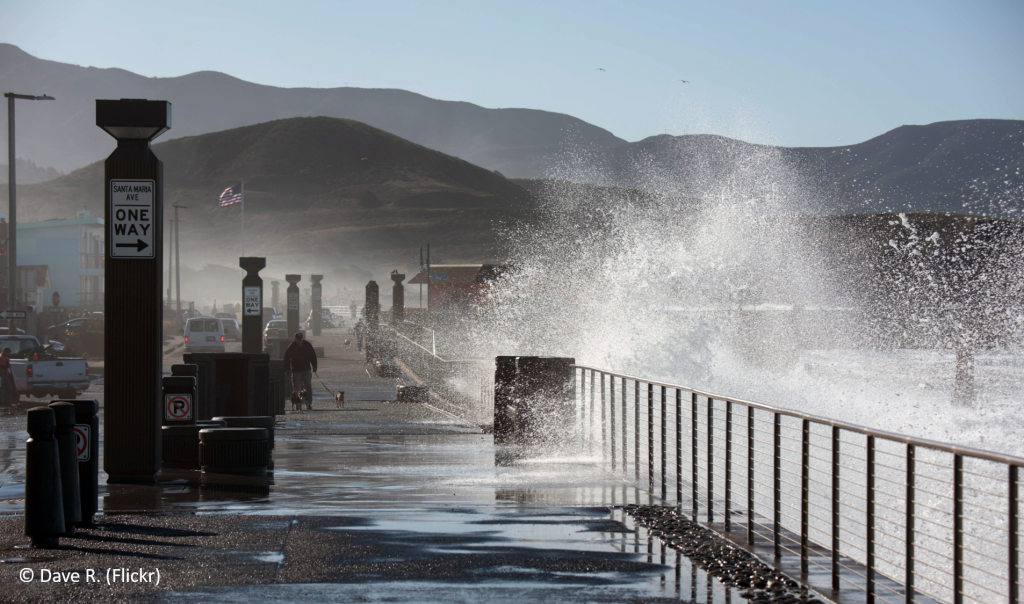 The report offers four key takeaways: 
The Next 30 Years of Sea Level Rise

: Sea level along the U.S. coastline is projected to rise, on average, 10-to-12-inches in the next 30 years, which will be as much as the rise measured over the last 100 years (1920 – 2020). Sea level rise will vary regionally along U.S. coasts because of changes in both land and ocean height.

 
More Damaging Flooding Projected

: Sea level rise will create a profound shift in coastal flooding over the next 30 years by causing tide and storm surge heights to increase and reach further inland. By 2050, "moderate" (typically damaging) flooding is expected to occur, on average, more than 10 times as often as it does today, and can be intensified by local factors.

 
Emissions Matter

: Current and future emissions matter. About two feet of sea level rise along the U.S. coastline is increasingly likely between 2020 and 2100 because of emissions to date. Failing to curb future emissions could cause an additional 1.5-to-5 feet of rise for a total of 3.5-to-7 feet by the end of this century.

 
Continual Tracking

: Continuously tracking how and why sea level is changing is an important part of informing plans for adaptation. Our ability to monitor and understand the individual factors that contribute to sea level rise allows us to track sea level changes in a way that has never before been possible (e.g., using satellites to track global ocean levels and ice sheet thickness). Ongoing and expanded monitoring will be critical as sea levels continue to rise.

 
Fortunately, California is investing to protect our most vulnerable communities, save our beaches and build coastal resilience: 
Sea Level Rise California

: Find out more about how sea level rise is expected to impact California at the California Natural Resources Agency's "

The Ocean is Moving In

" website.

 

Prop 68 Climate Resilience Miniseries

: 

This video series

 goes on location to tell the stories of where and how California is helping promote climate resilience on the coast in the face of rising seas.

 
Making California's Coast Resilient to Sea Level Rise: Principles for Aligned State Action

: California state agencies with coastal, bay, and shoreline climate resilience responsibilities, including for coastal infrastructure and Californians' safety, have endorsed a set of 

Principles for Aligned State Action

. These Principles will guide unified, effective action toward sea-level rise resilience for California's coastal communities, ecosystems and economies.

 
Find the Global and Regional Sea Level Rise Scenarios for the United States and accompanying FAQ here, and explore the Interagency Sea Level Rise Scenario Tool here.