Prop 68 Climate Resilience Miniseries Episode 13: Trinidad Community Coastal Resiliency Planning Project
"We would like our project to be an example of how to invite tribal entities to participate in and be integral to a collaborative coastal resilience planning process. The Trinidad area has three strong tribal entities that take a very active interest in what happens here. Everyone can benefit when we work together." –  Becky Price-Hall
Today we are in the City of Trinidad, within the ancestral coastal village of Tsurai in the aboriginal territory of the Yurok people since time immemorial.
This Prop 68 Project seeks to develop the Trinidad Community Coastal Resiliency Planning Project, the primary goal of which is to build community capacity and a shared vision for coastal resilience in the Trinidad area. Project managers will develop the Coastal Resilience Action Plan to be our roadmap, including a set of prioritized adaptation measures and implementation projects that emerge through the community engagement process. 
Community engagement is the key component of this project. "This coastal resilience planning process is not just a City exercise with input solicited from others. This is a Trinidad area or regional plan," says Becky Price-Hall, Project and Grant Coordinator for the City of Trinidad.
Implementing identified projects down the road, will involve many of the partners involved in this process, including but not limited to the City of Trinidad, CA State Parks, the Trinidad Rancheria, Trinidad Coastal Land Trust, the Yurok Tribe, and the Bureau of Land Management. While the City proposed the planning project and is the grantee, this Prop 68 project is being completed on behalf of the wider community and those entities that agreed to be involved. "We recognize that we can't be resilient on our own, we have to work together," cautions City Manager Eli Naffah.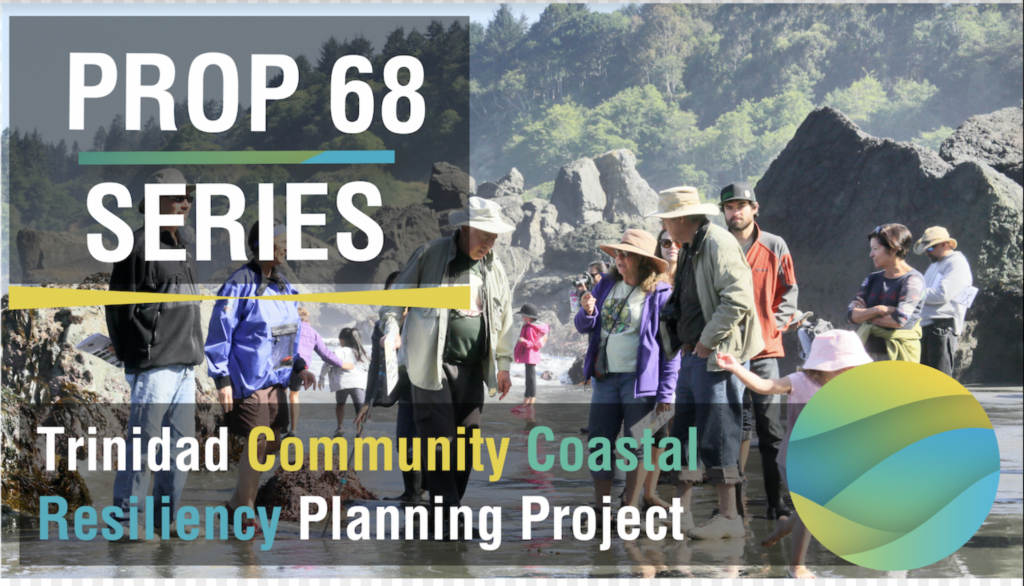 The City of Trinidad is already experiencing the consequences of sea level rise and coastal erosion.
"As a community, I think we generally agree that there are things we need to do to address coastal and climate impacts. A lot of separate ideas have been put forward, but we thought we needed to look at the bigger picture to see what fits and has broad community support," notes Price-Hall.
Through close collaboration with local tribal representatives and other stakeholders, this coastal resilience plan will provide the City and region with a path forward on how to build climate resilience while balancing the needs of the broader community. 
To learn more about this project, check out this video!

Resources: 
Trinidad Coastal Land Trust Website
Credits: 
Video Production, Editing, and Narration: Kat Beheshti
Video: Jennifer Savage
About Eli Naffah: Eli is the City Manager for Trinidad. Prior to his current position, Naffah served as City Manager for Crescent City and Rio Dell.
About Becky Price-Hall: Becky has worked as the Project and Grant Coordinator for the City of Trinidad since 2006. She earned a M. A. in Social Science in Humboldt State University's Environment & Community Program with a focus on collaborative processes and integrated natural resource & community planning.   
About the Author: Dr. Kathryn Beheshti is a 2021 California Sea Grant State Fellow with the Ocean Protection Council's Climate Change Program. Kat's own research focuses on understanding the drivers of loss and recovery of key coastal foundation species (e.g. salt marsh plants and seagrasses). Kat is committed to making science accessible to individuals of all ages and demographics. She hosts her own science communication platform, sloughit.com and participates in an interdisciplinary science communication team at SciAll.org, where she is a Lead Vlogger.