Ocean Protection Council Meeting – Wednesday, June 29th, 2016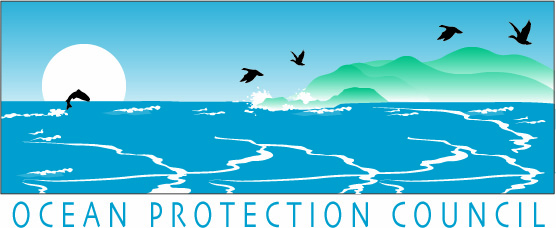 Agenda for June 29, 2016 OPC Meeting and related events
On June 29, 2016 the Ocean Protection Council will hold its public meeting at the Natural Resources Building Auditorium in Sacramento. The OPC will consider funding projects under Proposition 1 and will hear an informational item related to ocean acidification and hypoxia.
In the morning of June 29, the OPC will host a film screening and panel on the topic of marine debris. This event will be held from 10:00am to 11:30am at the Stanley Mosk Library and Courts Building. More information can be found here.
OPC Meeting Agenda
Wednesday, June 29, 2016
1:00 pm
Natural Resource Building Auditorium
1416 Ninth St., Sacramento, CA 95814
John Laird, Secretary for Natural Resources, Council Chair
Matt Rodriquez, Secretary for Environmental Protection
Betty T. Yee, State Controller, Chair of the State Lands Commission
Fran Pavley, State Senator
Bill Quirk, State Assemblymember
Geraldine Knatz, Public Member
Michael Brown, Public Member
1. Welcome and Council Member Announcements
Secretary Laird, Council Chair
2. Report from the Executive Director
Deborah Halberstadt, Executive Director
3. Report from the Science Advisor
Tom Maloney, Executive Director, California Ocean Science Trust
4. Action Item: Proposition 1 Grant Program
Overview of Program: Amy Vierra, Deputy Director
Consideration of authorization to disburse $7,414,534 Proposition 1 funds to the following projects and adoption of associated findings under the California Environmental Quality Act relevant to each project.
Point and non-point source pollution reduction projects
Cyndi Dawson, Program Manager
4a Tolowa Dee-Ni' Nation Low Impact Development and Stormwater Outfall Improvement Project, up to $974,000 to the Tolowa Dee-Ni' Nation
4b Trinidad Citywide Low Impact Development Planning and Construction Project, up to $ 771,500 to the City of Trinidad
4c Shelter Cove Fish Cleaning Station Remediation, up to $228,072 to Humboldt Bay Harbor, Recreation and Conservation District
Restoration and habitat enhancement projects for water quality improvement
Holly Wyer, Program Manager
4d Connecting a Tributary in the Salt River Coastal Watershed, up to $372,000 to the Humboldt County Resource Conservation District
4e Completing the Core Objectives of the Moro Cojo Slough Management and Enhancement Plan, up to $1,334,030 to Coastal Conservation and Research, Inc.
4f Santa Barbara County Debris Basin Removal and Fish Passage Project, up to $539,000 to the Beach Erosion Authority for Clean Oceans and Nourishment (BEACON)
4g North Campus Open Space Coastal Wetland Restoration Project, up to $1,000,000 to the Regents of the University of California, Santa Barbara
4h Cardiff Beach Living Shorelines Project, up to $2,195,932 to the State Coastal Conservancy
5. Informational Item: Update on OPC's investment in ocean acidification and hypoxia and community-wide strategies to adapt and respond to the impacts
Jenn Phillips, Program Manager
Dr. Tessa Hill, Associate Professor, University of California, Davis
Staff Presentation
Dr. Tessa Hill Presentation and Video
Letters of Support received after deadline
6. Public Comment on non-agenda items
7. Arrangements for Next Meeting and Adjournment
October 17, Natural Resources Building auditorium, Sacramento.
NOTES
Agenda items may be re-ordered at the discretion of the council chair.
Please fill out a Request to Speak card to provide public comment on non-agenda items or on a specific agenda item. Comment on agenda items will be taken following each item.
Comments may be sent by email to: COPCpublic@resources.ca.gov. Written public comment must be received by 4 pm on June 16, 2016 to be included in the materials provided to the council at the meeting. Materials received after that date will be distributed to the council at the beginning of the meeting. Oral and written comments will be accepted at the meeting.
Questions about the meeting or agenda can be directed to Joanna Stone at (916) 653-0537 or joanna.stone@resources.ca.gov.
Any person who has a disability and requires accommodation to participate in this council meeting should contact Ms. Stone no later than five days prior to the meeting.