OPC Proposition 68 Grant Program
2022 Coastal Resilience Solicitation is now open!
May 27, 2022: Frequently Asked Questions (FAQ) document available here. Please check back frequently for updates to specific questions and for any additional questions we receive. 
May 19, 2022: Our Informational Webinar was held on May 19, with Slides and Recording now available!
May 18, 2022: Letter of Intent Template has changed!
If you downloaded the Letter of Intent Template between May 5-18, please be sure to replace with the new LOI Instructions and LOI Form.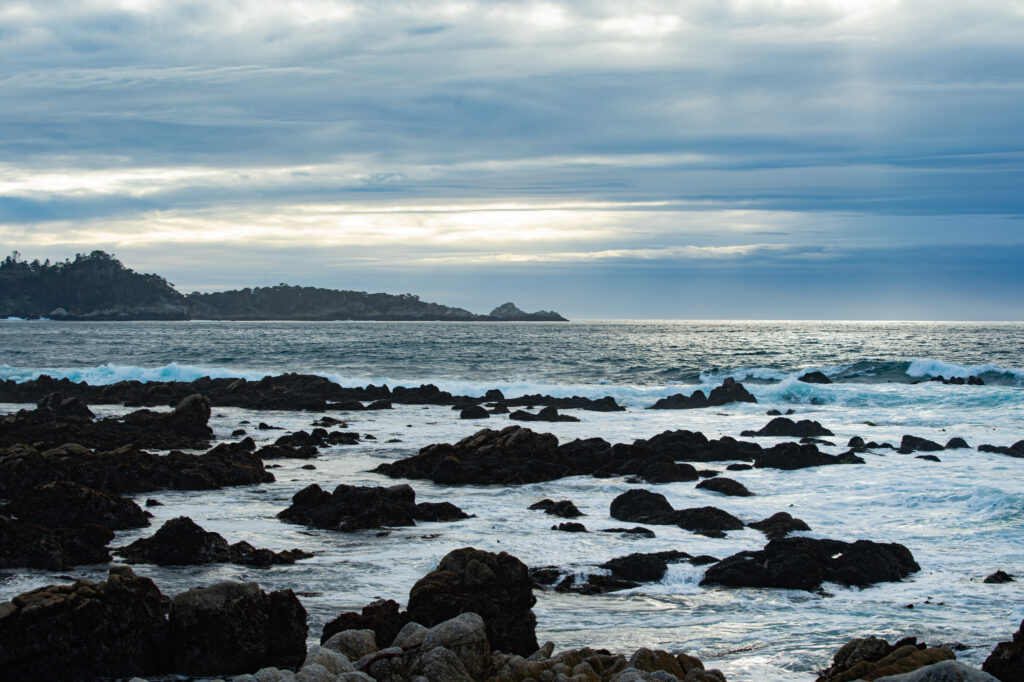 The California Ocean Protection Council (OPC) is pleased to announce a new solicitation for grant proposals for projects benefitting California's ocean and coast, made possible with funding from Proposition 68, Chapter 10. The priority issue area for this round of Proposition 68 funding is coastal resiliency and nature-based adaptation strategies to sea-level rise impacts. For more details on OPC's priorities, please review our Strategic Plan.
Applicants should carefully review the OPC Proposition 68 Grant Guidelines and the Grant Proposal Solicitation and Application Instructions. When ready to apply, applicants should download the Letter of Intent (LOI) Instructions and LOI Form.
An informational webinar for prospective applicants was held on May 19, 2022 from 2:00 – 3:00 pm. You may view the slides that were presented here, watch the full recording here, or read through the FAQ (updated frequently) here.
Letters of Intent are due on June 13, 2022 by 5:00 pm. Please review the Grant Proposal Solicitation and Application Instructions for information on how to apply.
---
Previously Awarded Projects
Chapter 10, Round 1 (2020)
Projects selected during Round 1 of OPC's Proposition 68 Chapter 10 Grant Program were approved at the February 16, 2021 OPC Meeting. Staff recommendations for the approved projects are available here. You can also check out our Prop 68 Climate Resilience Miniseries here!
Chapter 10, Ocean Acidification and Hypoxia (2021)
Four projects were approved by the OPC for the Prop 68 Ocean Acidification and Hypoxia solicitation at the February 23, 2022 OPC Meeting. Staff recommendations for the approved projects are available here.
---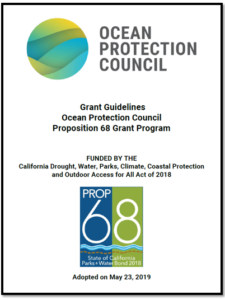 Proposition 68 Grant Guidelines
Funds from Prop 68 will be used to support the priorities of all of the OPC's program areas for the next several years. OPC adopted the Prop 68 Grant Guidelines at their May 23, 2019 meeting.  For information on the Grant Guidelines adoption, including the staff recommendation and comments received on the draft grant guidelines, please see item 5 on the OPC meeting page.
The Grant Guidelines provide an overview of the purpose of Prop 68 funds, which projects and applicants will be eligible to receive funds,  OPC's competitive and discretionary grant programs, proposed scoring criteria to assess projects, and requirements for future grantees.
OPC staff provided the Draft Grant Guidelines for public comment in January and February 2019. During the public comment period, OPC staff held workshops in Oakland, San Diego, Eureka, Salinas, and Santa Monica – in addition to an online webinar – to present the Draft Grant Guidelines to the public and receive comments. The presentation slides from the workshops and webinar are available here.
Questions about the Prop 68 Grant Guidelines and OPC's Prop 68 funding may be submitted to COPCpublic@resources.ca.gov.
---
Web Resources
The Grant Guidelines and Prop 68 solicitations refer to several web resources that applicants should use as they prepare their project proposals. These web resources are provided below.