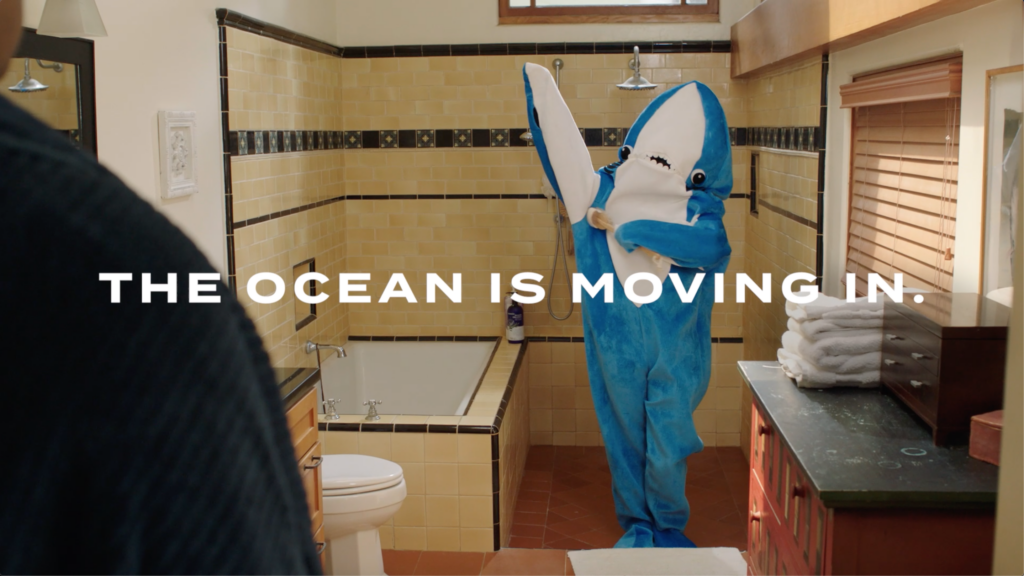 (SACRAMENTO, California) – The California Natural Resources Agency today launched the nation's first statewide campaign to raise awareness about the urgent threat that sea level rise poses to coastal and inland communities.
Dubbed "The Ocean Is Moving In," the campaign features humorous videos and posters of various sea creatures taking up residence in people's homes with the goal of inspiring people to visit the state's new sea level rise website. While the tone is light-hearted, the messaging underscores the very serious impacts sea level rise will have on quality of life unless Californians start actively preparing:
60 percent of California beaches are highly vulnerable to sea level rise.
$150 billion in California property is threatened by severe flooding.
Salt-water intrusion could compromise groundwater and drinking supplies.
Transportation hubs like the Pacific Coast Highway and SFO could be immobilized.