"Our hope is that this project will demonstrate we can undo past damage and that it's worth it because you cannot have healthy humans without a healthy environment" – Monique Fountain
Today we are visiting Elkhorn Slough. Designated a "Wetland of International Importance" by the Ramsar Convention, the Slough supports a diversity of species, ranging from harbor seals to Dungeness crab. Of course, the Slough is known for the large resident population of southern sea otters that can be seen by the visiting public at close range swimming in the tidal creeks, foraging in the eelgrass meadows, and resting on the salt marsh where they frequently haul out.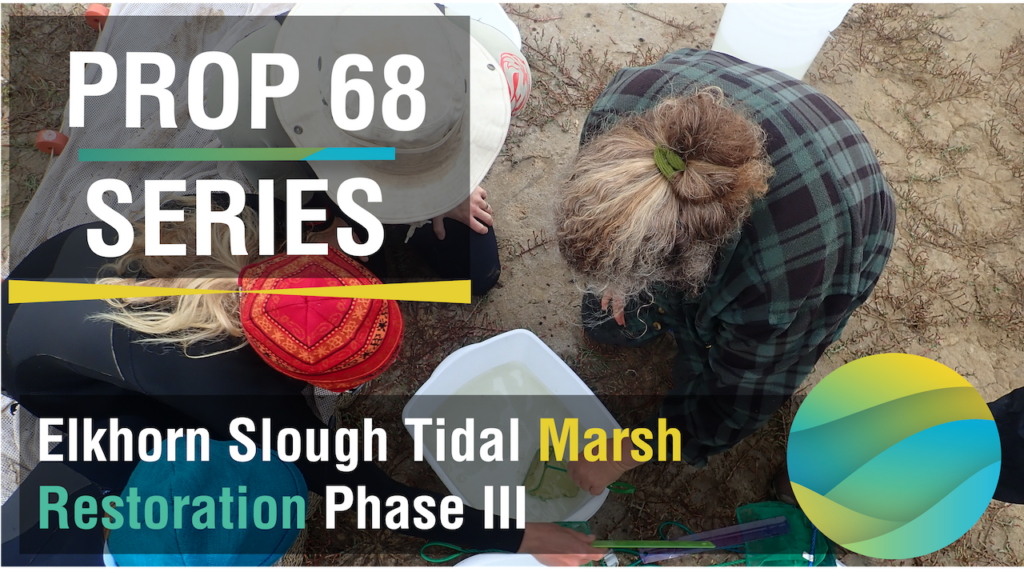 While these charismatic and fuzzy animals are effective at drawing in the public and fostering stewardship across the broader Monterey Bay community, equally as important are our coastal foundation species (salt marsh, eelgrass, oysters) which are responsible for building the emblematic ecosystems of the California coast. 
This Prop 68 Project will complete the last 30 acres of a 119-acre tidal marsh restoration project and includes the restoration of tidal marsh, eelgrass beds, and Olympia oysters. Reversing the degradation that Elkhorn Slough has experienced over the past 150 years, this project aims to re-build a coastal landscape that is resilient to sea-level rise. The Project Team includes multiple state agencies, academics, and the Amah Mutsun Tribal Band. "This is our chance to bring back some of those wild places in partnership with Native Americans so that these coastal habitats can once again provide the sort of values that they have in the past as a legacy for future generations" notes Dr. Kerstin Wasson, science lead on the project.  … read more