Marine Pollution
This page is currently under construction, and not all links may be active or working, if you have questions, please reach out to the staff contact below.
Protecting Water Quality
Pollution is an ongoing threat to the ocean; it harms ecosystems, degrades coastal and ocean water quality, and triggers significant economic and health costs for Californians, including litter cleanup, beach closures, and fisheries closures. Some forms of pollution have dramatically decreased over the past decades with the construction of wastewater treatment plants and the implementation of water quality regulations. However, California's ocean resources continue to be impacted by both well-understood and emerging pollutants.
In the past, the Ocean Protection Council's (OPC) marine pollution program has focused on plastic pollution and ocean litter, but is now expanding to address emerging contaminants and harmful algal blooms. We recognize the connection between our land-based actions and the vitality of our ocean, and the need to significantly reduce our trail of pollution that leads to the sea.
OPC's marine pollution program seeks to improve coastal and ocean water quality by promoting collaborative partnerships to address pollution sources, leveraging funding for catalytic, timely, and innovative projects, and engaging decision-makers at all levels of government.
The Ocean Protection Council takes a leadership role in the following initiatives:
California Ocean Litter Prevention Strategy

OPC Partnered with the National Oceanic and Atmospheric Administration to develop and implement the

California Ocean Litter Prevention Strategy (Strategy)

, which describes actions that OPC and California stakeholders will pursue to address plastic pollution through 2024

California Microplastics Strategy

State Senate Bill 1263 requires OPC to develop a comprehensive prioritized research plan to better understand the impacts of microplastics on California's marine environment, and identify policy options to prevent and reduce microplastic pollution. OPC is required to submit the microplastics strategy to the legislature by the end of 2021 and is required to provide a progress report on implementation of the microplastics strategy by the end of 2025.

HABMAP

OPC staff participate on the steering committee for

California HABMAP

, which provides information on harmful algal blooms in marine waters to interested stakeholders. For more information, see the HABMAP

website

.
To learn more about the work OPC is doing on specific pollution-related issues, click on the photos below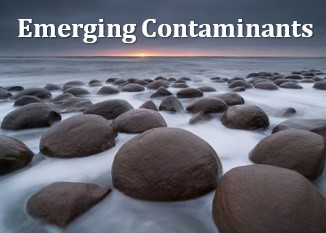 Staff Contact
Holly Wyer, Marine Pollution Program Manager
Holly.Wyer@resources.ca.gov (916) 653-0538