News
MPA Collaborative Workshop December 1 – 2, 2014

Stanley Mosk Library and Courts Building, 914 Capitol Mall, Room 500, Sacramento, California
A workshop to learn from partners and chart a path forward for effective MPA management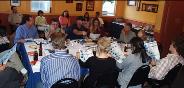 Fourteen Collaboratives associated with different areas of the coast and made up of a broad range of citizens from different ocean user groups are supporting effective MPA network management. This workshop brings together Collaborative leaders for two half-days of learning and sharing with agency representatives from the Department of Fish and Wildlife, the Fish and Game Commission, the Department of Parks and Recreation and the Ocean Protection Council (OPC).
"This workshop will bring together local and state leadership to set a course for how we want to work together." – Cat Kuhlman Executive Director OPC

If you have any questions or to RSVP, please contact Calla Allison, Director, MPA Collaborative Implementation Project, calla.allison@resources.ca.gov  (858) 735-5945
Room meeting capacity has been met as of 11/12/14*
For non-attendees please join the OPC e-mail list server at https://listserv.state.ca.gov/wa.exe?SUBED1=CNRA_OCEANS_PUBLIC&A=1 to ensure you receive post–meeting materials.
California Coastal Commission Report on Fukushima
The California Coastal Commission recently developed a report investigating the release of radioactive materials during the March 2011 Fukushima Dai-ichi Nuclear Power Plant in Japan and the implications for residents of California. Staff findings include extremely low levels of Fukushima-derived radionuclides detected in California relative to pre-existing sources of radionuclides, and the need for more information about long-term effects of low-level radiation in the environment.
California Ocean Protection Council Announces West Coast Ocean Acidification and Hypoxia Science Panel
California and Oregon are joining forces to help address ocean acidification and hypoxia, a West Coast-wide threat to our shared marine and coastal ecosystems. The California Natural Resources Agency, on behalf of the California Ocean Protection Council (OPC), today signed a Memorandum of Understanding with the state of Oregon to jointly sponsor a high-level science panel to help address the issue of ocean acidification and hypoxia.  The West Coast Ocean Acidification and Hypoxia Science Panel will provide state-level decision makers with the knowledge needed to evaluate and develop action plans for these complex issues. The science panel will also identify the research and monitoring needed to contribute to a West Coast-wide assessment of ocean acidification and hypoxia, and address information and data gaps critical to resource management decisions.
Thank You Ocean Report: California Sustainable Seafood
Red fish – Blue Fish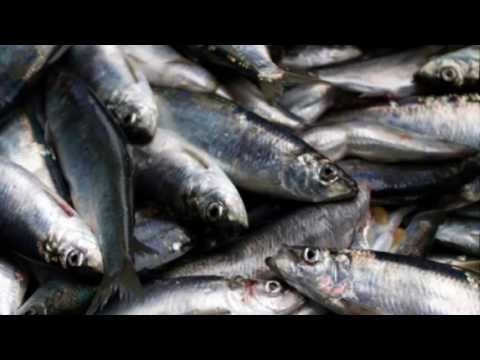 When was the last time you ate seafood? Do you know where the seafood came from, how it was caught, and whether it was from a sustainable fishery? Purchasing sustainable seafood helps to support our local coastal communities while also addressing overfishing, environmentally destructive fishing methods, and seafood fraud. We talked with Valerie Termini, project manager at the Ocean Protection Council. The California Ocean Protection Council will be working with fishermen and the seafood industry to create a sustainable seafood certification program for seafood caught in California waters.
Thank You Ocean Report: Children's Songs from the Sea: Banana Slug String Band
An ocean of fun! The Banana Slug String Band is committed to educational entertainment for children and families through interactive music and performance. Their Only One Ocean CD is 14 rockin' songs designed to inspire youngens (in age and at heart) and their families to learn about and care for the ocean. Only One Ocean was produced with support from the National Marine Educators Association, Centers for Ocean Science Education Excellence, the NOAA Office of Exploration, Lawrence Hall of Science and the College of Exploration. We invite you to watch this fun video podcast with fun song clips!
For a limited time, enjoy a FREE song download from the Only One Ocean CD when you visit the Thank You Ocean website.  You can subscribe to the podcast in iTunes.
OPC March 27, 2013 Meeting Summary
The Ocean Protection Council's (OPC) March 27 meeting in Sacramento addressed topics including an updated Sea Level Rise Guidance document, Ocean Acidification and Hypoxia and the State of the Central Coast Symposium on California's Marine Protected Areas. The highlights of our meeting are below (click on "more" tab). For further information, we encourage you to visit our meetings page to access the meeting minutes and the webcast.
CA Ocean Science Trust Releases Progress Report
California Ocean Science Trust (OST) releases CalOST Progress Report, covering October 2009 through September 2012.  The OST invites you to review the report and learn more about their work, impact, and ongoing partnerships.
To request a hard copy please contact Emily Knight of the OST.
To learn more about the partnership between the Ocean Protection Council and the Ocean Science Trust, please click on the "'more" tab:
Older Posts »
Quick Links
About
Programs