News
California Ocean Protection Council Announces West Coast Ocean Acidification and Hypoxia Science Panel
California and Oregon are joining forces to help address ocean acidification and hypoxia, a West Coast-wide threat to our shared marine and coastal ecosystems. The California Natural Resources Agency, on behalf of the California Ocean Protection Council (OPC), today signed a Memorandum of Understanding with the state of Oregon to jointly sponsor a high-level science panel to help address the issue of ocean acidification and hypoxia.  The West Coast Ocean Acidification and Hypoxia Science Panel will provide state-level decision makers with the knowledge needed to evaluate and develop action plans for these complex issues. The science panel will also identify the research and monitoring needed to contribute to a West Coast-wide assessment of ocean acidification and hypoxia, and address information and data gaps critical to resource management decisions.
Thank You Ocean Report: California Sustainable Seafood
Red fish – Blue Fish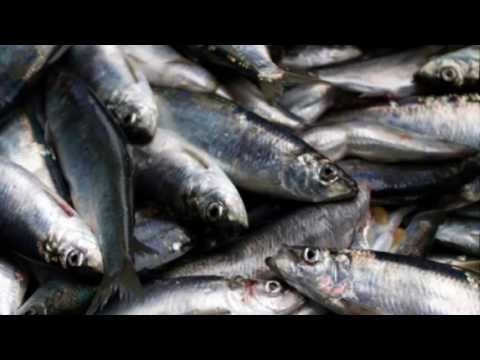 When was the last time you ate seafood? Do you know where the seafood came from, how it was caught, and whether it was from a sustainable fishery? Purchasing sustainable seafood helps to support our local coastal communities while also addressing overfishing, environmentally destructive fishing methods, and seafood fraud. We talked with Valerie Termini, project manager at the Ocean Protection Council. The California Ocean Protection Council will be working with fishermen and the seafood industry to create a sustainable seafood certification program for seafood caught in California waters.
Local Coastal Program Sea Level Rise Grants
Funded by the Ocean Protection Council and administered by the Coastal Conservancy and the Coastal Commission. The purpose of these grants is to provide resources to update Local Coastal Programs and other plans under the Coastal Act to address future impacts of sea level rise. Grant announcement and application form are here.  Responses to frequently asked questions are available here (updated on June 19, 2013).
If you have questions about this grant program, please email Abe Doherty, adoherty@scc.ca.gov
Thank You Ocean Report: Children's Songs from the Sea: Banana Slug String Band
An ocean of fun! The Banana Slug String Band is committed to educational entertainment for children and families through interactive music and performance. Their Only One Ocean CD is 14 rockin' songs designed to inspire youngens (in age and at heart) and their families to learn about and care for the ocean. Only One Ocean was produced with support from the National Marine Educators Association, Centers for Ocean Science Education Excellence, the NOAA Office of Exploration, Lawrence Hall of Science and the College of Exploration. We invite you to watch this fun video podcast with fun song clips!
For a limited time, enjoy a FREE song download from the Only One Ocean CD when you visit the Thank You Ocean website.  You can subscribe to the podcast in iTunes.
OPC March 27, 2013 Meeting Summary
The Ocean Protection Council's (OPC) March 27 meeting in Sacramento addressed topics including an updated Sea Level Rise Guidance document, Ocean Acidification and Hypoxia and the State of the Central Coast Symposium on California's Marine Protected Areas. The highlights of our meeting are below (click on "more" tab). For further information, we encourage you to visit our meetings page to access the meeting minutes and the webcast.
CA Ocean Science Trust Releases Progress Report
California Ocean Science Trust (OST) releases CalOST Progress Report, covering October 2009 through September 2012.  The OST invites you to review the report and learn more about their work, impact, and ongoing partnerships.
To request a hard copy please contact Emily Knight of the OST.
To learn more about the partnership between the Ocean Protection Council and the Ocean Science Trust, please click on the "'more" tab:
Call for Nominations – Ocean Protection Council Science Advisory Team
The Ocean Protection Council now welcomes nominations for three vacancies on the OPC Science Advisory Team (OPC-SAT) through April 30, 2013.
New members of the OPC-SAT are asked to serve an initial three-year term, with the possibility of renewing for two or three years at a time. Service includes two annual in-person meetings, response to requests for experts for peer review, and potential participation in workgroups as necessary. OPC-SAT membership is intended to reflect the diversity of expertise needed to support the OPC in its mission of science supported policy decisions. 
For more information, please read the full solicitation.
Cost to West Coast Communities of Dealing with Trash and Reducing Marine Debris
Through a 2012 contract with the U.S. Environmental Protection Agency, Kier Associates quantified the cost spent by 90 cities, large and small, in California, Oregon and Washington located along the coast or in watersheds draining to the ocean, to clean up litter and prevent trash from entering the ocean or waterways leading to it. The study finds that these West Coast communities, regardless of their size, spend an annual average $13 per resident to control litter and reduce marine debris. Nearly fifty million people live in these three states and over 85 percent of them live on the ocean or along rivers leading to it. West Coast communities are, therefore, spending more than $520,000,000 a year to combat litter and prevent marine debris. This public cost burden makes a compelling argument for accelerating the search for effective strategies to reduce and prevent trash streams that enter our waterways and contribute to marine debris.
Older Posts »
Quick Links
About
Programs